Welcome to the Sunflower Chapter of the Antique Motorcycle Club of America
The Sunflower Chapter is a club focused on restoring and riding antique motorcycles. We have many members with a great knowledge of antique motorcycles. Our club defines antique as a motorcycle that is 35 years or older. We are dedicated to the restoration, preservation, and riding enjoyment of old bikes. We especially enjoy riding in the Kansas Flint Hills, visiting small Kansas towns, and going on National Road Runs. If you have an interest in antique motorcycles of any make we invite you to check us out.
Jim Wellemeyer – President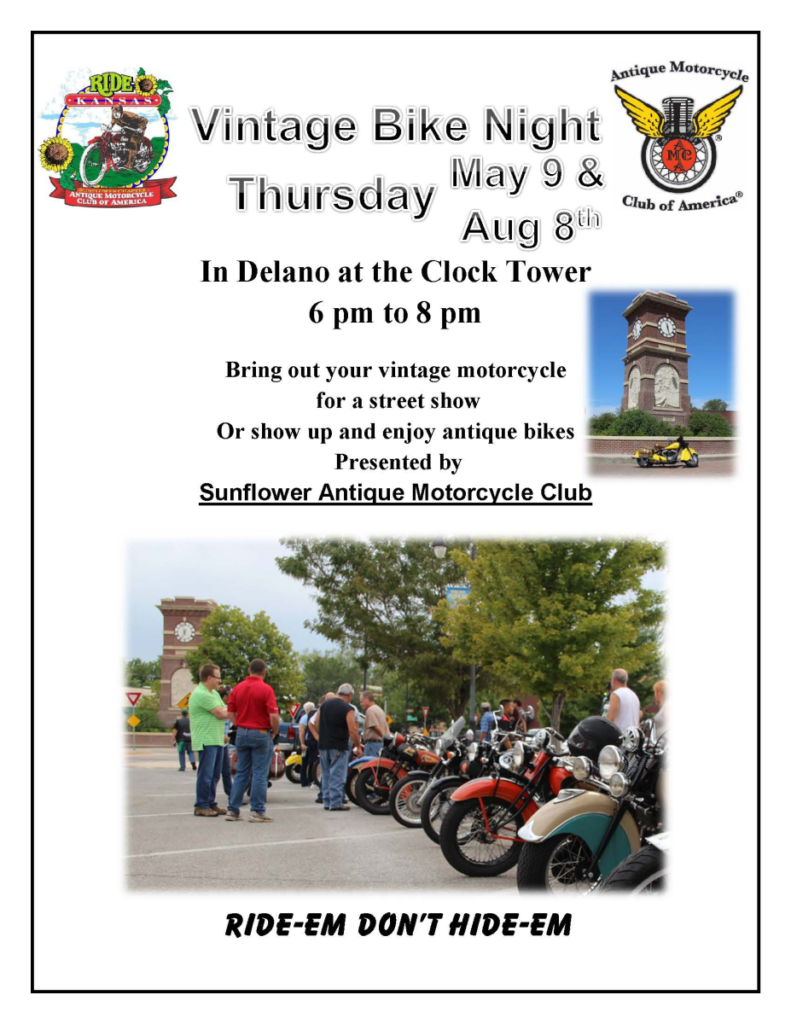 ************************************************************************
************************************************
In Memory of:
Ernest "Bud" Cox
June 27, 1924 – December 18, 2016
One of the founding members of the Sunflower Chapter of the Antique Motorcycle Club of America recently passed away.  His contributions to the Sunflower Chapter, the AMCA, and the antique motorcycle community were beyond measure.
Bud Cox was an extraordinary mechanic, machinist, and craftsman, Bud's true passion was the antique motorcycle.  Not just restoration, but riding, searching for old iron, and sharing his knowledge of rare and common machines. He had a great sense of humor and his many tales of motorcycling usually provoked a good laugh.  Bud penned many of those stories in "The Old Sage", a column which he contributed to the AMCA magazine, The Antique Motorcycle.  His achievements, contributions, and leadership within the motorcycle community, earned him the distinction of Honorary Member of the AMCA.
The Sunflower Chapter offers condolences to the Cox family and all of Bud's friends.  Buds final ride to the hereafter was no doubt on two wheels and a journey with a tale for the ages.